Mendocino's Mobile Locksmith
"I'm locked out again?" It can be a nerve-racking thought, especially when you begin to wonder where your keys are and who might have them. Moody's Greenkey Plus is a company, here to meet a variety of residential needs. Not only do we offer lockout assistance, but we change locks and install locks to make your house and home more secure and stylish. We offer mechanical deadbolts and doorknobs, electric keypad entry locks, and service for multi-point/Marvin/Pella locks. So next time you're locked out, let us help.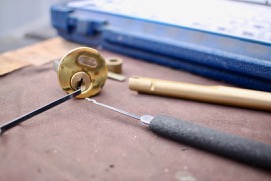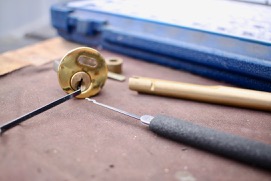 It was only the other day I heard a friend say he wishes he could keep track of his wallet better. It is no fun worry about where you last put it. But here's an equally dreaded thought, "I've lost my car keys." At Moody's Greenkey Plus, we offer automotive locksmith assistance for whether you've lost your keys or locked your keys into your vehicle. With our old fashioned skills and modern technology, we can create edge-cut keys, high-security keys and laser-cut keys for your cars and trucks. Oh yeah, we program transponder chip and smart keys too. The best part about it is we can do it anywhere. Wherever you are, as a mobile locksmith company, we can get you on the road. So, while we might not be able to replace your wallet, we can help with the car.
Locksmith Service for Businesses
Running a business can be tough. You need to hire the right people, keep your customers happy and use your property to make you money. That's why you have the space isn't it? To make money? But that can be hard to do when you can't close up shop at 9 P.M. because your key is stuck in the lock. Moody's Greenkey Plus is a qualified, commercial locksmith company to make sure your business runs smoothly. We offer a variety of services for businesses from rekeying and fixing existing hardware to installation of new locks and bolts. We install panic/emergency exit devices and keypad entry latches, offer master keying options and fix existing entries (e.g. door closure maintenance, etc.). So whether you're a self-storage company a winery or whatever, let us help you make your locks your last business worry.
When is a safe too safe? Only when you can't get into yours. Losing a combination to a mechanical safe, failing to replace the batteries on your electric keypad in time or, even worse, when your combo you know is right stops working, all of these are tough problems. However, whether you've lost your safe combination or locked your key inside, Moody's Greenkey Plus is a locksmith company willing and able to help.